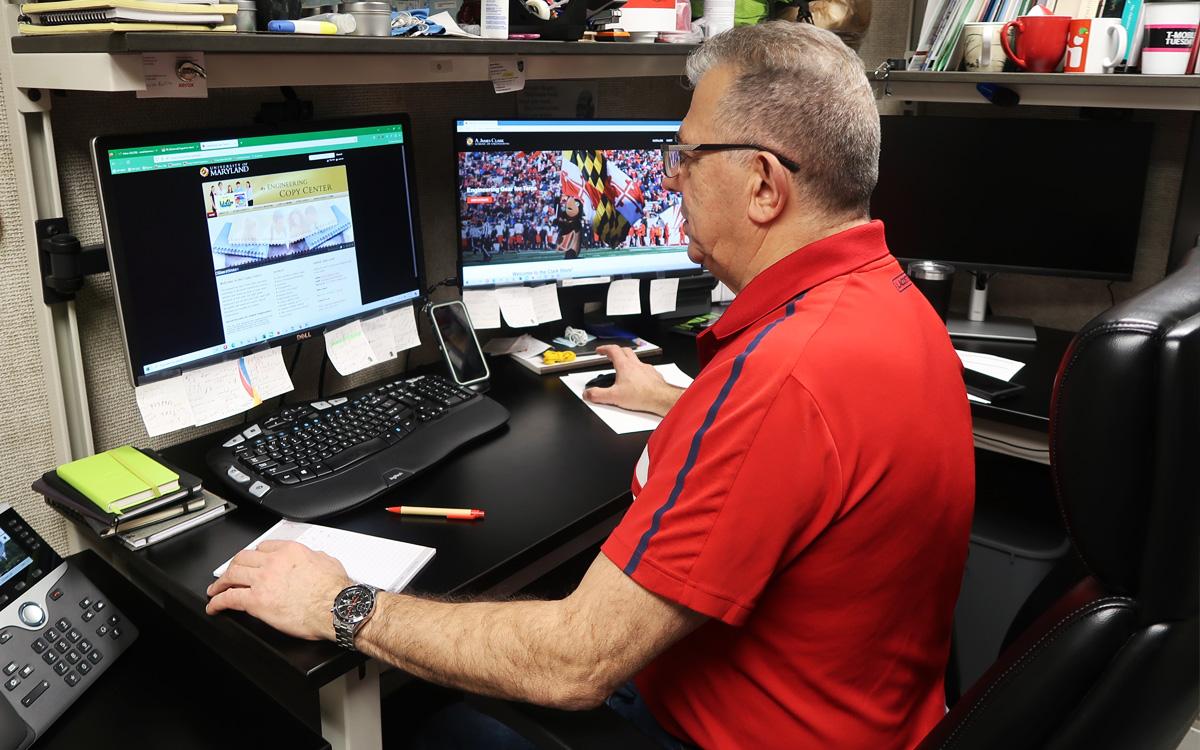 The Copy Center serves the Clark School as well as campus and is the only place on campus to have 24 hour / 7 day a week emergency service. We offer special discounts for student organizations and guarantee outstanding service at competitive prices.
The Copy Center specializes in thesis work and understands that the right kind of packaging for your document and presentations will enhances the value of your ideas. Therefore we maintain the most sophisticated technology available, enabling the University community to organize, bind, enhance, protect and present information quickly and with the highest quality.
Engineering Copy Center's growing technical service network enables you to submit the job electronically. With the help of high-tech machines, we can now convert your physical documents into electronic ones at unbelievable prices. Technological innovation and customer service excellence continue to serve as the foundation for expanding our business.