Instructional Technologies
Previously known as Distance Education and Technology Services (DETS), the Instructional Technologies unit traces back to Instructional Television (ITV) which began in 1978 as a self-support unit that utilized cutting edge technology at a large number of remote sites.  There was significant interest in ITV and its technology and it provided support, of various flavors, to many units on- and off-campus.  In 2003, ITV merged with the then Instructional Technologies Office to form Engineering Information Technology to take advantage of the increasing convergence of distance education and information technologies.  The Instructional Technologies unit was refocused on providing world class technology and services for our various distance education initatives.  The unit serves non-traditional part-time and full time students in a variety of majors, predominantly engineering.  Each year, we deliver over 5000 hours of instruction to our remote students.  These students have the ability to view their courses from anywhere in the world via streaming video.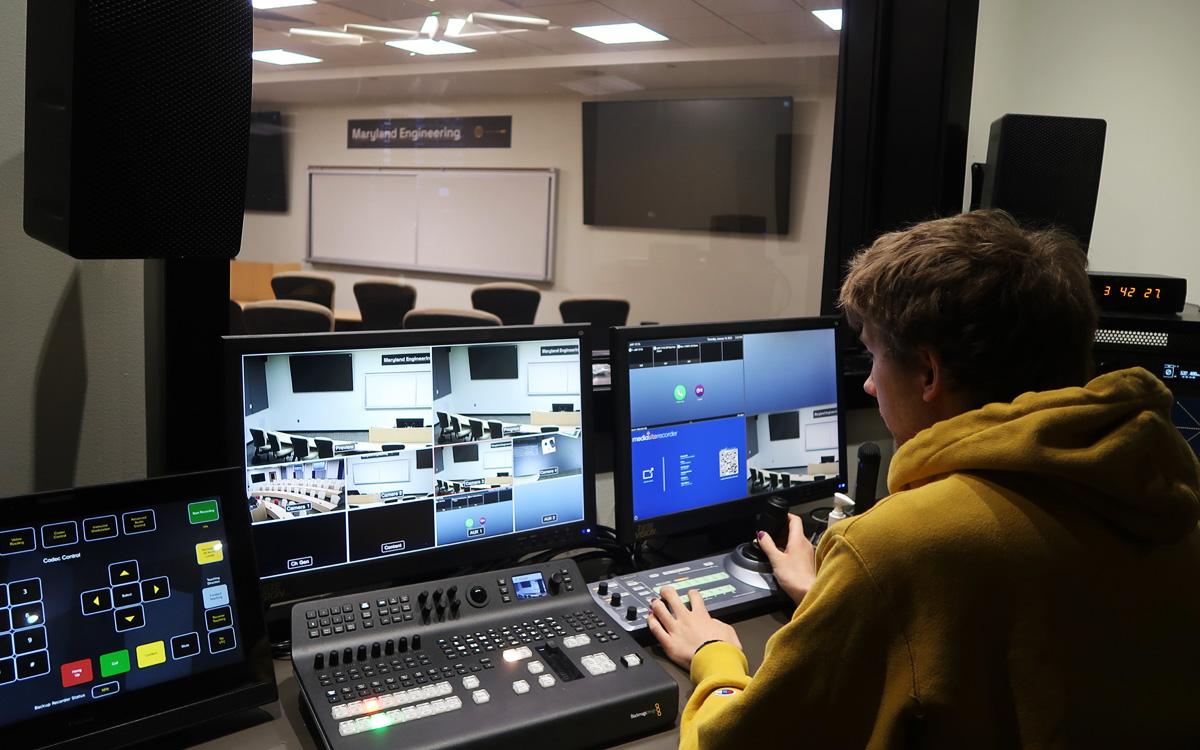 Contact Us
2125 J.M. Patterson Building
University of Maryland
College Park, MD 20742
Phone: 301-405-4907 | x5-4907 on-campus
Fax: 301-314-9639
Email
Technical Support: dets-support@umd.edu
General Information: dets-info@umd.edu
Canvas Support: engr-canvas@umd.edu
The staff has over 100 years of combined experience in delivering college education to distance students.
Instructional Technologies Services for Faculty
Pre-tape lectures for scheduled absences: The Instructional Technologies staff can easily arrange for you to record your lecture ahead of time should you need to miss a class. Your recorded lecture will then be made available to your students through the Canvas LMS.
Classroom support for each class meeting: Instructional Technologies engineers and student operators are available to assist you during each class session. Support includes set-up and operation of technical equipment as well as other assistance you may require.
Technology classrooms: Each Instructional Technologies classroom is equipped with the latest technology to enhance your teaching experience. Equipment includes a faculty workstation, video display, document camera, and a tablet annotation tool. Please see our section under services for greater detail.
Support posting videos/files to web: EIT staff is available to assist you with posting course materials to your Canvas web site. We can also give guidance on what materials will be most effective on the web.
Archive materials for future use: Instructional Technologies stores your course presentations for later use. This service can be very helpful for faculty members who will be teaching the same course in future semesters.
Faculty Resources
As engineers and related professionals, you have the opportunity to enhance your careers through off-campus courses from the University of Maryland offered through Instructional Technologies.
The Instructional Technologies unit has been delivering graduate level Engineering education to distance students since 1980. 
To get started, contact the department you're interested in studying with-- 
Consult with an advisor and then apply for admission to the program
Once admitted, you can register for classes online using testudo and come to one of our centers to attend class.
If you have registration questions contact your Graduate program directly.
Student Resources
Hold HR courses in campus studios to deliver instruction to remote offices: Use of Instructional Technologies facilities for training purposes offers you flexibility and convenience. Various remote locations can be simultaneously linked, allowing for full participation from your local or national audience.
Teleconferencing capabilities for groups from 2-60: Teleconferencing sessions using video over IP (H.323) can be arranged for individuals or larger groups. We can also accommodate clients with access to Internet2 via the University of Maryland's IVN network.
Archive materials for future use: Instructional Technologies has the ability to capture your event, demonstration or course in various formats for later use.
To Schedule a Tour of Our Facilities, Please Contact:
Katie Truedson at 301-405-0031 or send email to ktruedso@umd.edu.
Fiber circuits to Washington DC
The Instructional Technologies unit has a presence at the Verizon AVOC and can easily light circuits to or from AVOC for campus events
Fiber circuits across campus
The Instructional Technologies unit maintains various links around campus in order to serve the media in more convenient locations
Set up video links for broadcasts from campus locations
The Instructional Technologies unit can set up fiber services for remote shoots or video coverage from campus venue
Facilities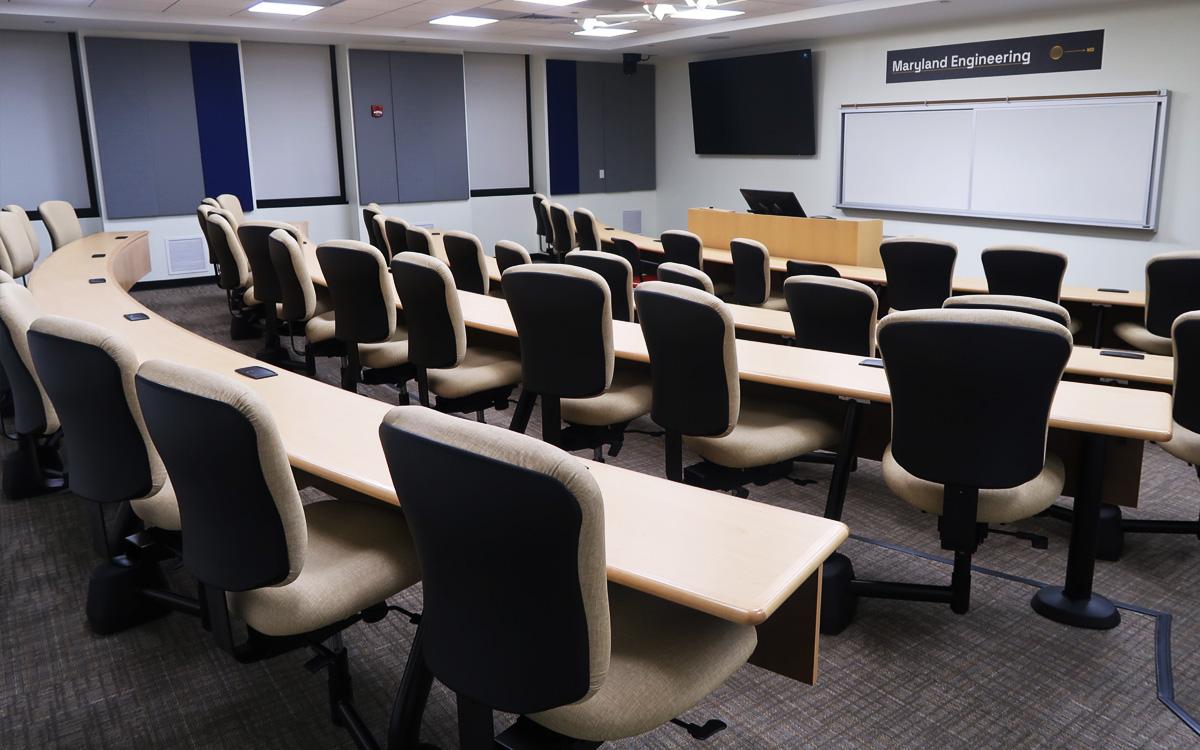 2125 J.M. Patterson Building
The facilities include video fiber circuit access and 6 technology enhanced studio classrooms ranging in size from 17-122 students. Each room is fully equipped with the latest technology which provides a full HD, widescreen experience to our customers. 
Learn More

for Arnold E. Seigel Learning Center